Nowadays, there are more ways to manage your money than ever. Payroll Cards are a great alternative to direct deposits and give you instant access to your money. You can choose for your employer to pay you directly into your Payroll account, which means you don't even have to step foot in a bank to receive your wages!
What is a Payroll Card?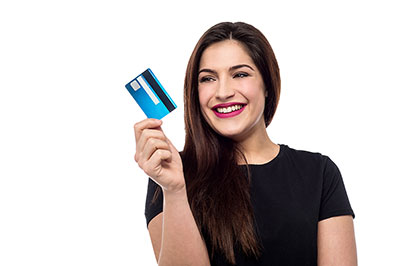 A Payroll Card is a stored-value card employers use to pay their employees' wages. It is an alternative to direct deposit or paper checks and you can use it like a debit card.
How can I use it?
Payroll Cards can be used in the same way as a debit card. You can use it to pay for items in store or online, to get cash-back with purchases, to withdraw money from the ATM, open an interest bearing Savings Account, and even to pay your bills. Payroll Cards can be used everywhere that Visa Debit cards are accepted.
To get started with your Payroll Card, simply activate it online or by phone, and then start making your purchases. Using a Payroll Card is an incredibly easy way to access your money and you don't have to worry about cashing checks or waiting for the funds to be deposited.
Does it expire?
Like a debit card, your Payroll Card will have an expiration date. However, your funds won't expire and will roll over to a new card which will be mailed directly to you. If your card is lost or stolen, you should call 1-877-368-0006 immediately to report it and request a new card be made. Your funds will automatically be transferred to the new card.
How can I get my balance?
You can access your Payroll Card balance in four ways: online, by phone, text alert or via the mobile app.
Via the website, you can view your card balance, your transactions, monthly statement and account history. You can also change your details, PIN, transfer money to your bank account and learn more about your card.
Via phone, you can get quick account information or speak to a Customer Service representative. Call the toll-free number on the back of the card and use the automated system.
Via text alert, you can text "BAL" to 90831 to receive your balance by text message. To register for text alerts, call 1-877-368-0006 and follow the prompts. Standard Carrier rates may apply.
Via the mobile app, you can view your account balance and transactions, manage your text alerts, find nearby ATM machines and manage your savings. You can download the app to your iPhone or Android.
How do I avoid fees?
Regularly check your card balance so you know how much you can afford to spend. If your card is declined, you will be charged a Decline Fee of ranging from $0.50 to $1.25. You can also avoid fees by purchasing a cash advance at a bank teller to withdraw cash instead of using an ATM or by getting cash back with purchases.