Getting paid becomes quick and easy when you sign up for direct deposit. It's reliable, safe, and convenient.
What is a direct deposit?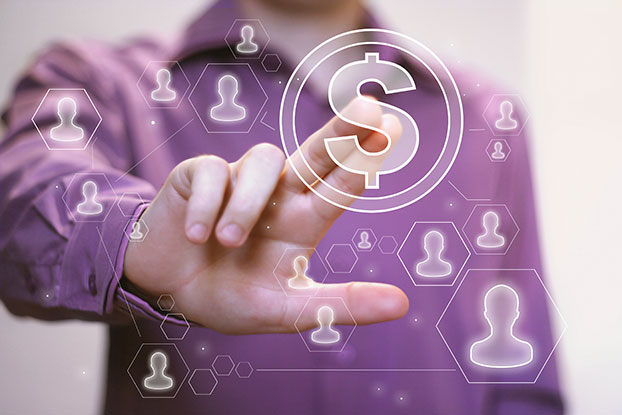 Direct deposit is one method your employer may offer to pay you. Direct deposit is when your pay is electronically deposited directly into your bank account by your employer. Once the funds are placed in your bank account you have immediate access to your money. Direct deposit means you don't have to wait for your check and once you have your check you don't have to go to the bank to deposit it or cash it. Direct deposit offers peace of mind as you can be confident your funds are securely in your bank account.
Can I sign up for direct deposit with SYEP?
Yes, you can receive your SYEP pay by signing up for direct deposit. This is a fast and convenient way of receiving your SYEP pay.
How do I sign up for direct deposit with SYEP?
You can sign up for direct deposit after you have enrolled into SYEP by registering at the Participant Site: https://participant.yepsonline.org/
On the main page of the Participant Site you can register or log in. If you are new to the program, you will click the link to register for the Participant Site and complete the online forms as requested. If you are registered from a previous year, you can log in with the login name and password you already created. If you do not remember your login or password, click the appropriate link and supply the requested information.
Once you have registered, you will enter the site. Each tab provides a lot of valuable information that you will use during the program. First, verify that the information on file on the "My Information" tab is the most current. You will also find the Provider Name, Worksite address, and directions to the job site.
To sign up for direct deposit, select the "Direct Deposit" tab and enter your bank account information. Be sure to enter correct information. The process will ask you to re-enter the bank account information to verify your entry. To confirm your request, enter the last four digits of your Social Security Number and select the button "Sign up for Direct Deposit." Your account will be tested and you will receive an email around the start of the program either confirming your direct deposit or notifying your attempt was unsuccessful. Keep an eye out for the email!